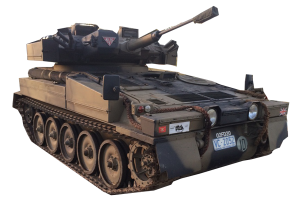 Be blown away by a completely amazing experience
– Only offered in a handful of places around the world!
We offer a special experience that includes not one but FIVE Centurion Tanks,
both Ex- Australian Army Tanks that served in Vietnam.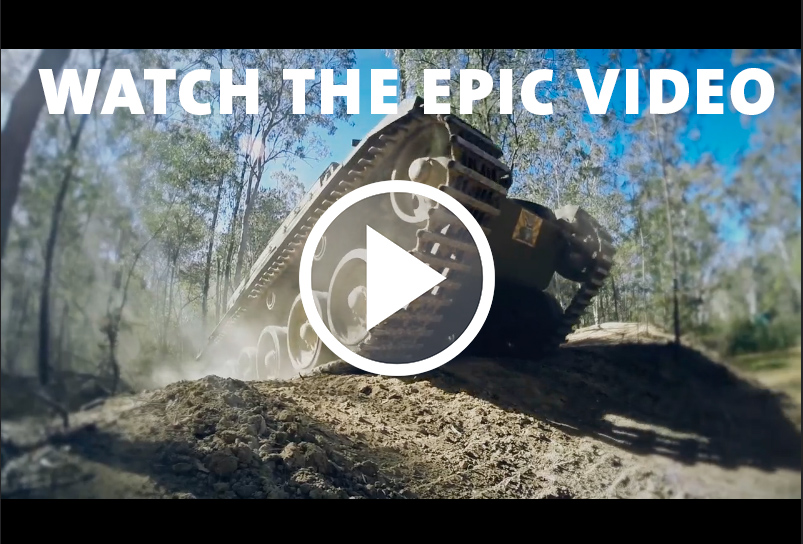 Get an up close experience with our 52 tonne Gun Tank affectionately named as "The Bitch" while in service.
She has a huge 27 litre petrol V12 motor that creates 650HP and sounds like nothing you have ever heard before.
We use this beauty to crush cars as well as demonstrate the workings of a Historic Vietnam battle Tank.
Your experience includes a tour and a chance to crawl all over this awesome machine.
Then get the feel of exactly what it was like inside the Centurion by taking a ride in our Driver Training Tank.
This tank, also served in Vietnam and is one of only 3 tanks in the world ever converted to a training tank and is
the ONLY  one available for public to ride in complete with seat belts, a communication system, all weather cover
– sitting in a similar position to where the Gunner,
Commander and Projectile loader would have been seated.
This baby weighs in at 35 tonne and boasts the same huge V12 motor but with better performance,
higher speeds, greater agility and a fantastic "Drivers Perspective" view-point.
Your experience will last around 1.5 hour with a Tank Ride (approx 20 mins),
a guided Gun Tank tour and the opportunity to see a V12 motor up close
ARE YOU READY TO BOOK YOUR ULTIMATE TANK RIDE EXPERIENCE?
SPECIAL EVENTS & HIRE OPPORTUNITIES
As you may have already guessed Tim is slightly eccentric so if you can dream something up that you would love to do with this Tank chances are he will at least consider it! We have been approached for things like shows and events including car crushing etc to movie and photo shoot interest as well.  There are very few tanks around that are this accessible and we appreciate that people may want to have a slightly different experience so please if this is you and you think you can afford the cost of hire and transportation to your site of choice then by all means contact us and we will see what we can do!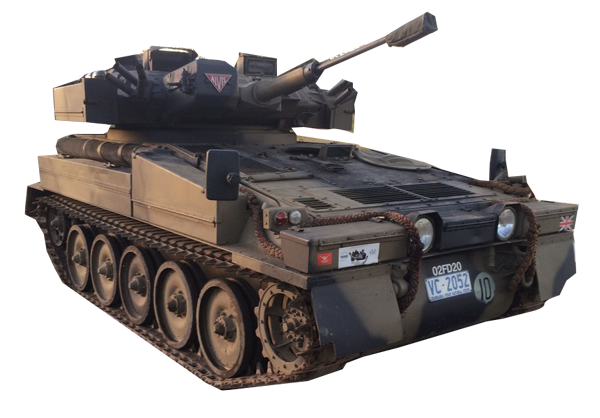 Some Words From Our Clients
What an amazing experience. For me personally, a childhood dream come true… That's probably why I enjoyed it so much. However, Tim is a really awesome, friendly guy who is passionate about his hobby.
My son is tank mad. So I contacted Tim to arrange a ride for his 3rd Birthday. Tim was really helpful with all my questions and made it so easy to arrange. All the family (Grandparents, Aunties and Uncles) ended up coming too. We all had such a great time. Emmett still talks about Tim and his special tank ride daily! Thanks so much for making it a day to remember. We'll be back!
I was going to be doing this by myself until I let the family know! All six of us today had a ride in the Centurion training tank with Tim and then out with Greg on the Ferret armoured vehicle! It was amazing! Best day ever! Thanks guys! Mckibbin Family.